The new go-to Fan Encyclopedia
for the fan industry.
We believe that the more our customers know, the more they'll realize the value of working with Twin City Fan. Download your copy of FanPedia today!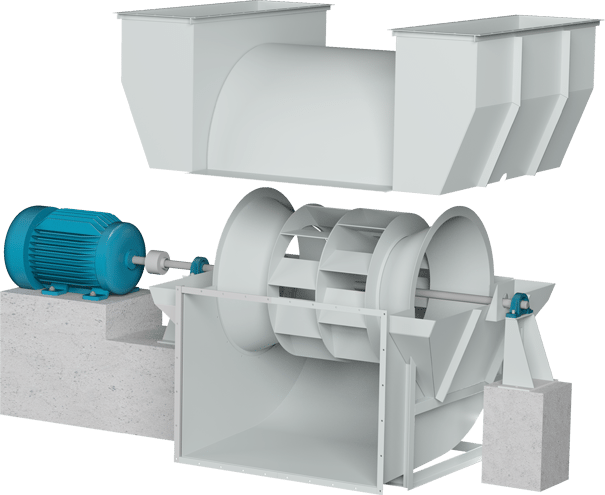 TCF Industrial Process Systems
Providing the best technical
fan solutions. Period.
There's a reason why we will have a reputation of being the most knowledgeable in the markets we serve…come and see for yourself.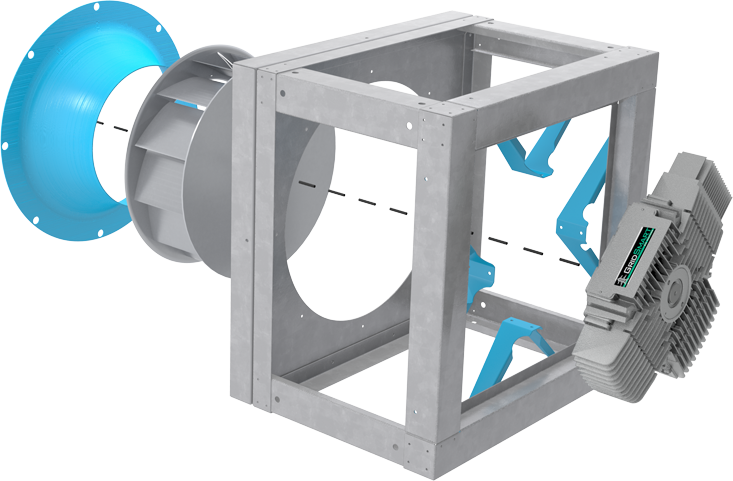 OEM Fan Systems
Offering the most complete range
of OEM Fan solutions in the market.
Experience Matters. We know what it takes to cater to our customers' project-specific requirements across the globe.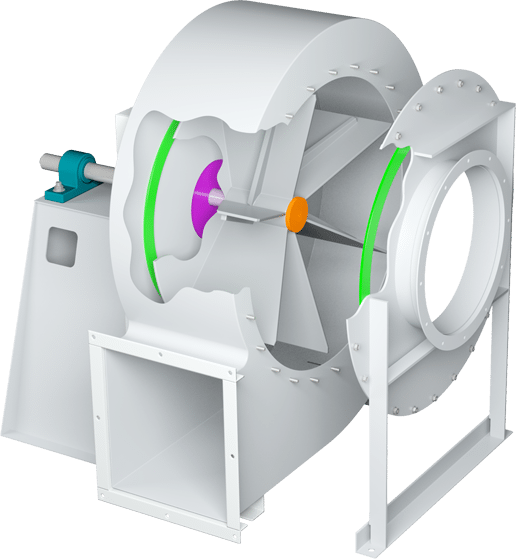 Value Added Engineering
Supporting the widest range
of markets in the fan industry.
We understand that the unique requirements of our customers by looking at the need behind the need. It's what we do.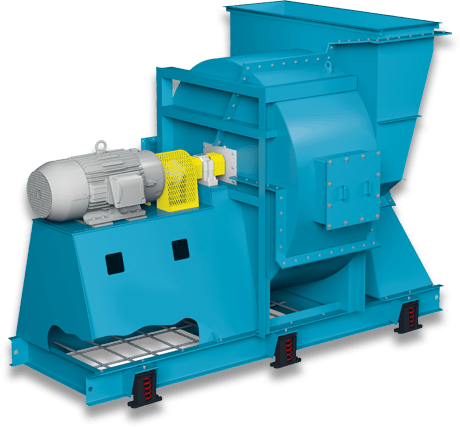 TCF Europe
Twin City Fan & Blower is a leading worldwide force in fans and blowers, delivering probably the widest range of air handling solutions for all types of applications. We are the preferred partners of many global manufacturers, a position earned by deep knowledge, excellence in design and a commitment to quality and service.
The international expansion of Twin City Fan Companies is a key part of our globalisation of manufacturing, service and support to broaden service to customers in European markets.  Experienced local teams are backed by an unrivalled depth of design, application and manufacturing capability.
Our ability to respond rapidly to your requirements is based on our proven approach which we call 'mass customisation'. From a huge range of well-tested standard designs we have the flexibility to tailor these to your precise needs.  So you can have a solution which  precisely matches your specification with the reliability, cost-efficiency and speed of delivery of large-scale production.
The team at TCF Europe are well placed to assist with your design requirements, provide detailed drawings and costings, ensure efficient manufacture and provide all the support you need to deliver a successful project.
FIELD SERVICES
Having the peace of mind that your fan is installed and operating properly prior to start-up is crucial. That is why Twin City Fan offers a wide range of field services, including inlet and wheel operational clearances, torque verification, shaft alignment, balance and vibration testing. As part of our standard start-up services, Twin City Fan field personnel will conduct a variety of inspection checks to ensure the fan is ready for start-up — all the way from the foundation bolts to the lubrication of the fan.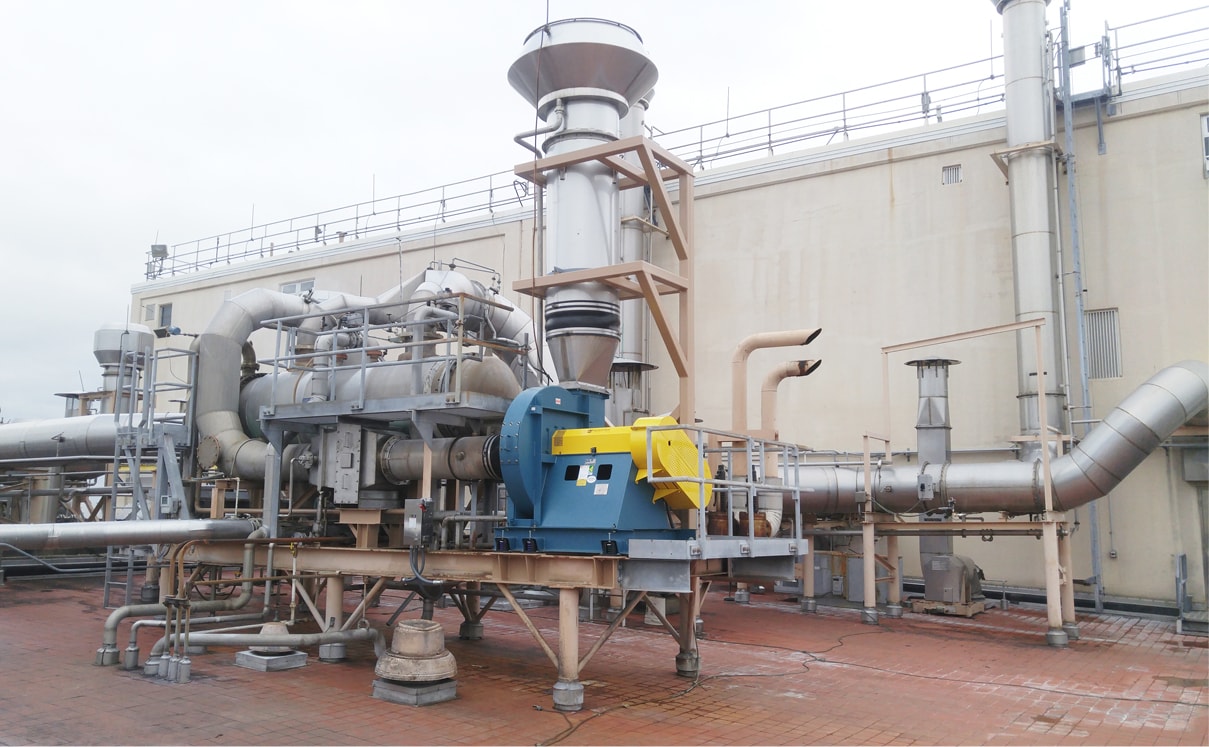 Fan Retrofits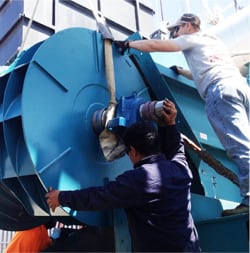 If you are looking to upgrade an existing fan to accommodate system upgrades, process enhancements or to suit new environmental regulations, our team of fan experts has you covered. Twin City Fan has extensive expertise in retrofitting fans from all fan manufacturers. We can also provide engineered retrofit packages that are designed to increase the efficiency of large industrial fans that can have paybacks in as little as six months.
Request Info
Biasanya satu ronde terdiri berdasarkan 18 lubang. Dalam golf ada 2 tipe game ialah match bola88 serta stroke play. Pada bogem mentah awal dipukul dari teeing ground kecil kepada game yang diucap foursomes( 2 regu yang terdiri dari 2 pemeran berkompetisi). Badan dari tiap regu bergantian memukul dengan memakai satu bola.
Nyatanya tidak perihal yang amat susah dalam mencari serta mengenali mana yang ialah web agen judi bola terbesar. Kamu cuma butuh mencari yang bagi kamu terbaik serta bisa kamu yakin, alhasil pada kesimpulannya kamu bukan hendak sempat menyesal kala memilah serta main di agen judi bola terbesar itu. Kemudian terdapat sebagian laman yang betul betul asli serta terdapat pula laman yang ilegal buat membodohi agen judi bola terbesar. Tipe web yang ilegal umumnya terbuat satu web spesial. agen judi bola terbesar dipakai buat membuat player ataupun pelangganya yakin buat main di web itu. Walaupun web agen judi bola terbesar itu bukan memliki taruhan. Sebab itu web agen judi bola terbesar semacam itu kadangkala bukan menawarkan Tambahan semacam layanan gambling aslii.
Alasan yang kedua yakni ketetapan Nokia yang ke Microsoft dan desain operasi Windows Phone. Sedangkan itu Nokia yakni tulang punggung dari Symbian. Ketetapan ini turut partisipasi dalam menjatuhkan Symbian. Produk terakhir Nokia bersama Symbian sendiri ialah PureView.bandar togel terpercaya